Trans Land 2023!
an experimental summer camp community for 150 trans & nonbinary adults <3
organized by local majority-BIPOC trans & nonbinary community members as Seattle Trans Joy
---
Sun Aug 20 - Sat Aug 26, 2023
South Salish Sea
---
Applications are now closed! <3
---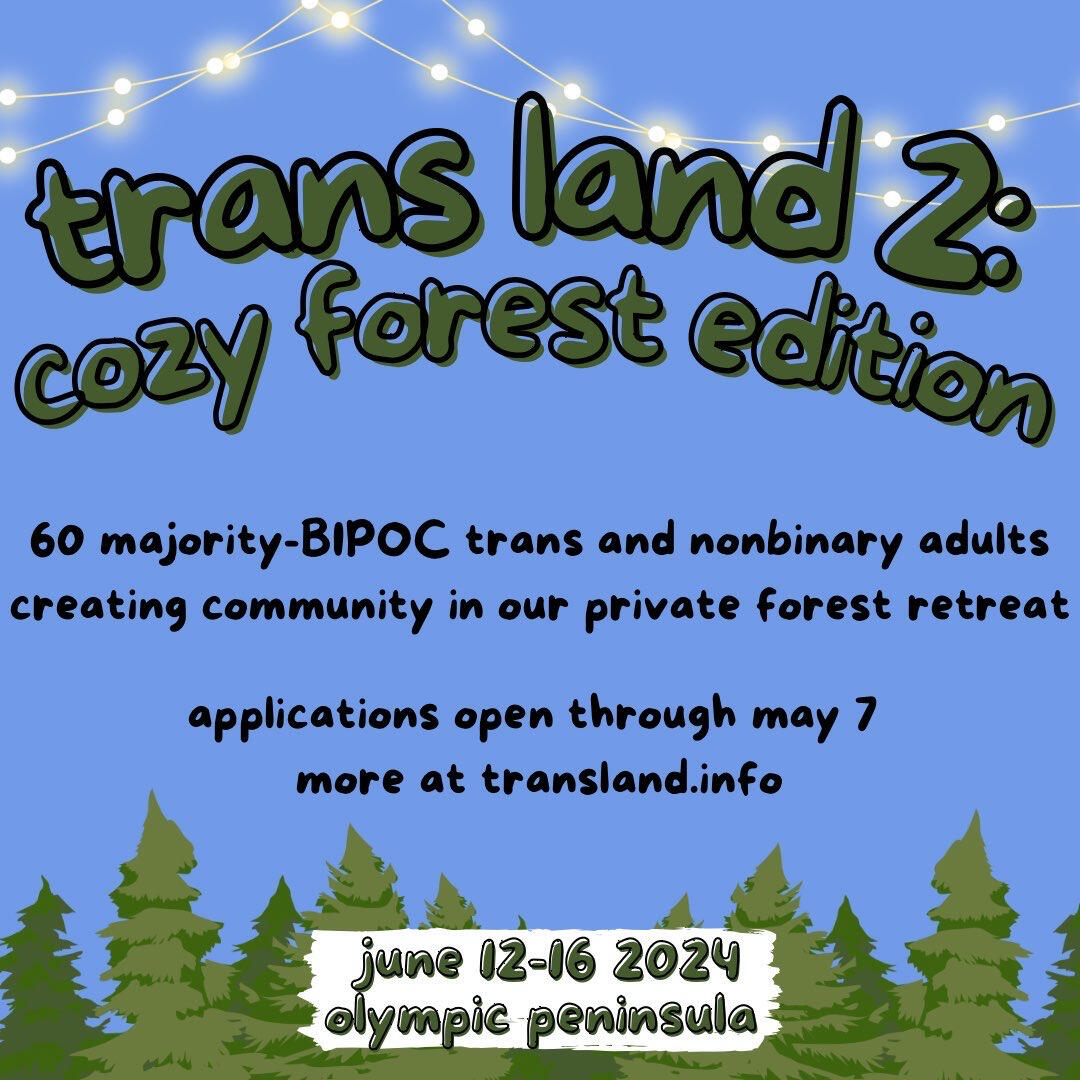 art by riley mayer
---
Q&A's
Please read all of these before applying!
---
What is Trans Land?
Trans Land is a weeklong, free, experimental, BIPOC-centered trans & nonbinary community taking place at a lakeside summer camp retreat!It's not like a typical "summer camp" which is a paid experience that has a schedule and entertainment and is most popular with certain classes of folks. Instead, we're creating a space for trans & nonbinary community of many different backgrounds to come to connect, grow community, and create joy together. <3We have a gorgeous space with a lot of different places to go and things to do. We'll have a lot of cool things ready, but we highly encourage attendees to bring their interests and passions to share as well!Some things we'll probably be doing:
- organizing activities
- making meals together
- feeding each other
- community building
- making friends
- enjoying nature
- moving our bodies
- gazing at the stars
- dipping in our private swimming area
- doing some art
- going on forest walks
- laying in the sun
- going on the lake with our canoes
- playing some field games
- organizing an open mic
- dancing to your playlist
- lounging in hammocks
- slipping and sliding
- making some zines
- reading some comics
- doing some rpg'ing
- lounging in the ball pit??
- playing some retro video games
- watching outdoor trans movies
- going on an outing to a volcanoThat kind of thing, and we're sure you'll come up with a lot more. <3Of course, you're not required to do anything (besides a COVID test) and are able to engage how you'd like!
---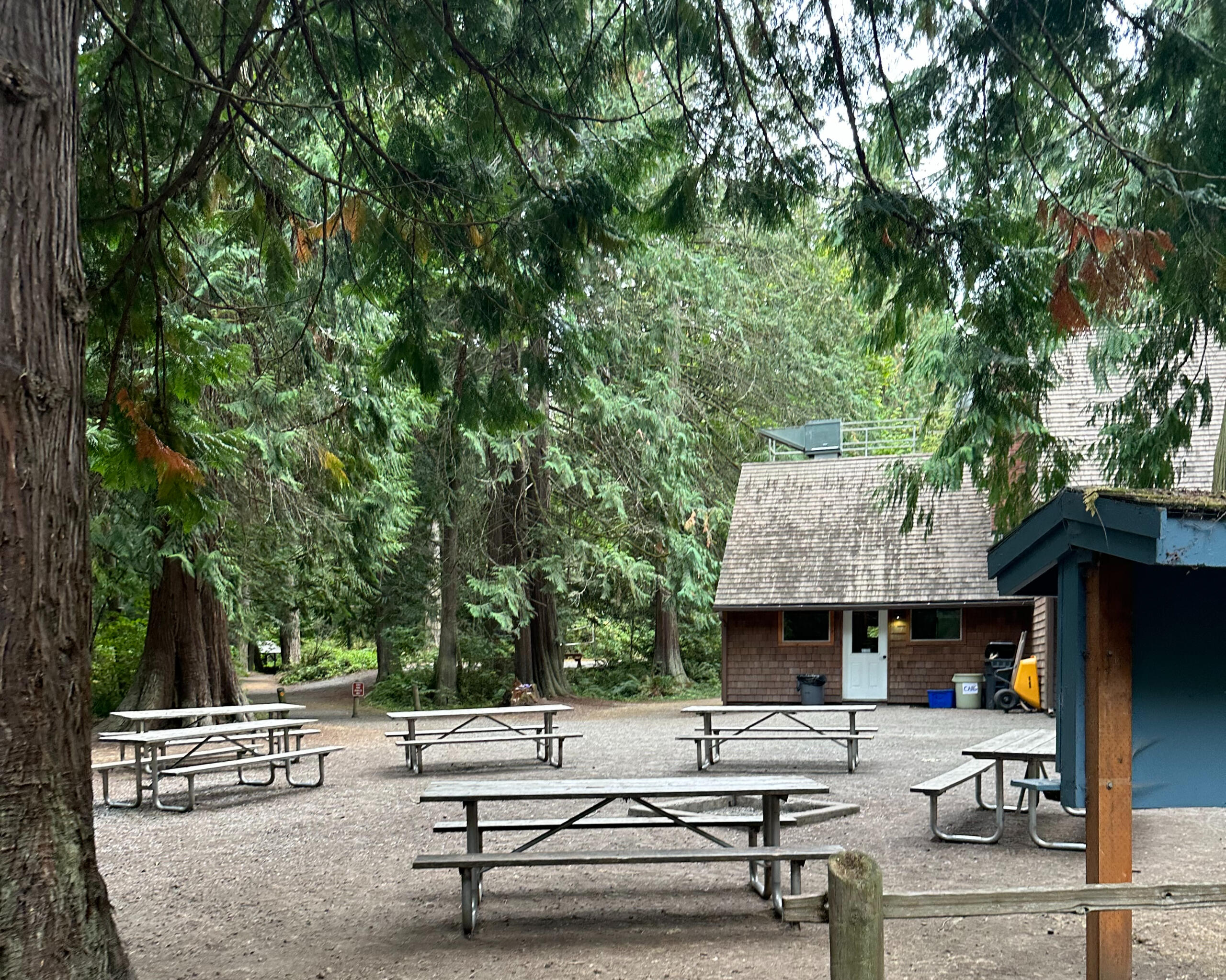 ---
Who is Trans Land for?
It's for trans & nonbinary adults, using a very inclusive definition of trans & nonbinary (anyone who is not cis). It's especially for BIPOC trans & nonbinary folks and those who may not have much community or spaces of belonging elsewhere. We're here to grow that community!Our goal (dependent on applications) is to have a majority-BIPOC and BIPOC-centered community. At our previous, smaller, Trans Camp events, we've had between 55-65% BIPOC attendees.We love trans joy, trans community, trans dignity, trans decolonization, abolition, and trans liberation. We very much do not love racism, ableism, fatphobia, transmisogyny, capitalism, etc. We ask attendees to respect and grow these values with us!
---
How do I apply?
Click here or the button on top of the page! Applications are only open between June 22 and July 5, 2023.We don't know how many applications we're expecting, but we're limited to 150 attendees. We might need to be rejecting a lot of applications, unfortunately!We'll let you know if you're accepted on or close to July 12. We know that's not a lot of notice to get time off work or other obligations. If you need a decision earlier, please e-mail jerika.che@gmail.com or DM Seattle Trans Joy on Instagram and we'll see what we can do.
---
How do you determine who is accepted?
We prioritize BIPOC folks and other marginalized trans & nonbinary folks, including but not limited to disabled, neurodivergent, and socially isolated folks. We also want a wide mix of folks from different parts of our community, including different ages and genders.We ask a couple of short open-ended questions and ask for your social media information for vetting. These are important considerations.It's a very difficult process to sort through applications and make these decisions - y'all are wonderful. <3
---
When is it?
Sunday, Aug 20 through Saturday, Aug 26, 2023 (six nights).We may accept folks who can attend fewer than all six nights depending on number of applicants, but will prioritize folks who can stay longer in order to build community together.You'll ideally arrive between 4pm-7pm on Sunday and leave by 12pm on Saturday.
---
Where is it?
For safety, we only give the specific location to folks who are accepted.It's in a summer camp facility on a lake near Olympia, about 1.5 hours drive south of Seattle or 2 hours drive north of Portland. There's no public transit access.It's a gorgeous spot!
---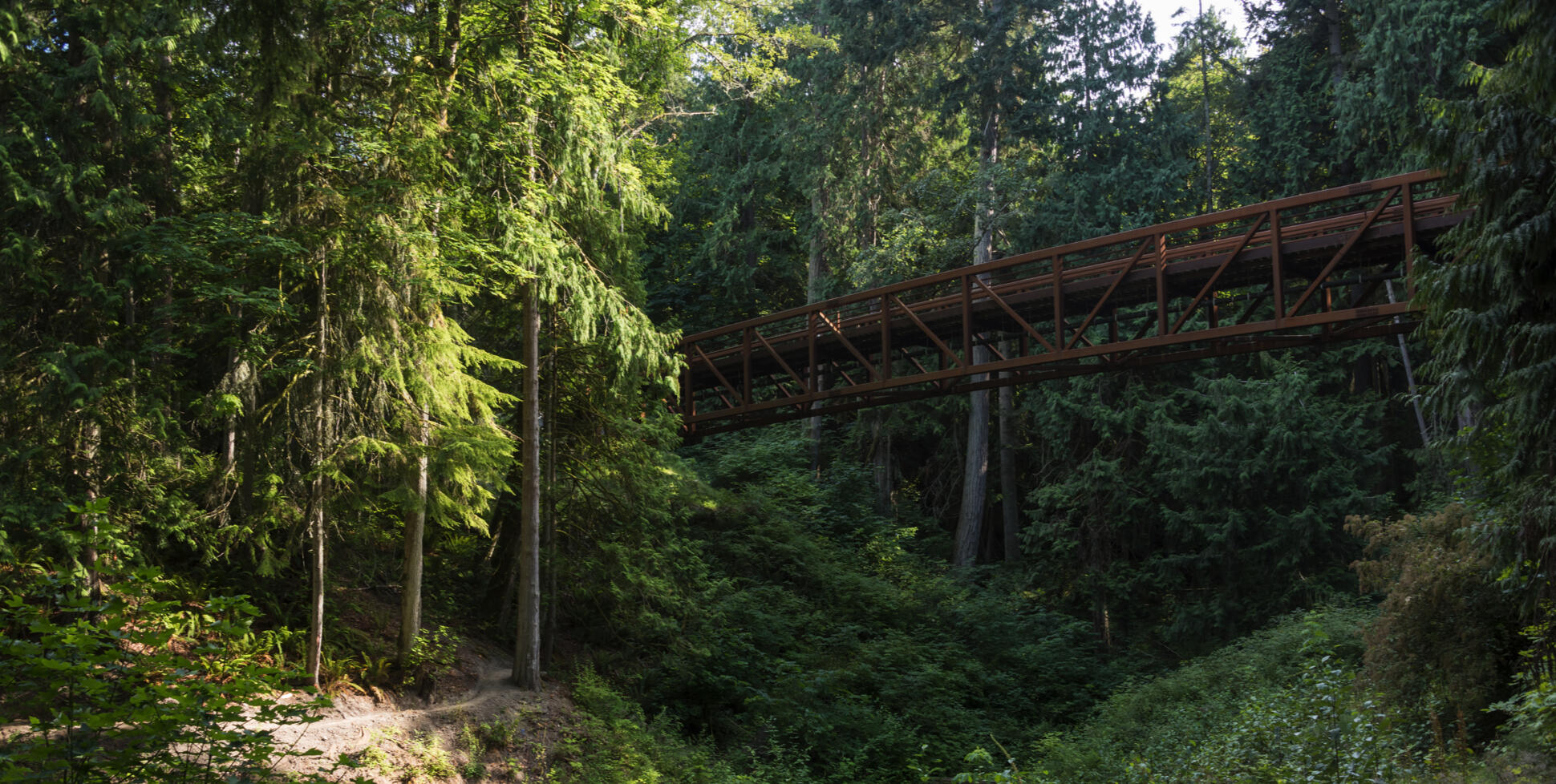 ---
What will it be like there?
We have a beautiful large spot of land all to ourselves, nestled between a forest and lake.We have 19 cabins with bunk beds, 2 buildings with running toilets, sinks, and showers, a large cafeteria building with a commercial kitchen, a small outdoor amphitheater, a private swimming area, a large open barn, large fields with tetherball and horseshoes and a volleyball net, canoes and paddleboards, forest trails, and lots more cool stuff. <3You'll be able to make yourself at home and enjoy the land and the offerings that the organizers and others bring to share with community. You can have relaxing days, active days, social days, quiet days, and everything in between.In the application, you can choose one of the standard cabins, the ADA accessible cabin, or a tent. Cabins have up to 8 bunk beds in a room with space for luggage under the beds. There are hooks so you can hang up a sheet for privacy. We will have earplugs and ask folks to be respectful of others sleeping!Because the cabins are enclosed spaces, some may choose a tent due to COVID vulnerability, bed size, or other reasons. Tent locations will be near the restroom buildings.
---
How many translanders will be there?
There are spots for 150 people, and we expect to be pretty close to that number!
---
Are there activities or an agenda?
The only agenda item we'll set beforehand is an intro gathering at 8pm (right before sundown) on the day of arrival! Everything else will be community-organized!We'll have a community board where folks can organize activities and connections together! We'll also have a daily newsletter with activities that folks arrange in advance. You're also free to connect and organize things however else you'd like, and do whatever you'd like on your own!Want to make some vegan bibimbap together to feed 25 people? Want to go on a trip to Mt St Helens? Want to play some volleyball? Want to watch some trans comedy? Want to do some stargazing? Want to play hide and seek? Want to make collages together? Organize it and folks will come!This is a brand new experiment, but we have enough experience with our amazing and vibrant community that we know there will be plenty to do and plenty of ways to connect. Our organizers will be coming up with some of our activities, too!
---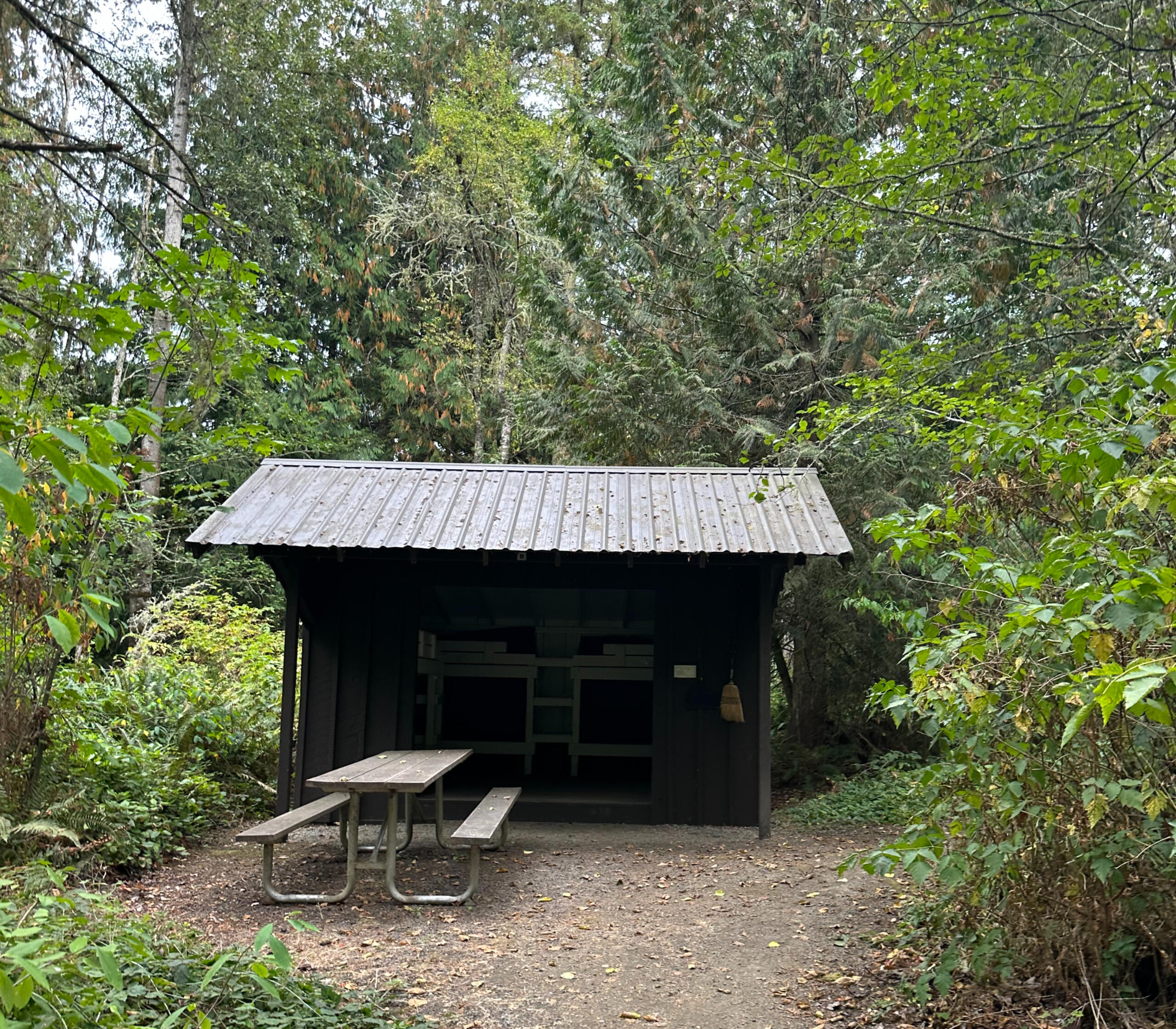 ---
How much does it cost?
$0.00 USD!You will need some basic supplies like a pillow and blanket/sheet or sleeping bag and whatever else you need to live in the land for a week. We can provide aid for these supplies - there's a spot on the application to request these, or contact us for any other requests.
---
How do I get there?
The only realistic way for most folks to get there is by car (there is no public transit).If you don't have a ride, we'll do our best to arrange a carshare! Folks who are driving and have space are asked to please provide a ride for another attendee who may need it. This is really important to us for accessibility, but also a great way to make a connection with another attendee on the way to and from Trans Land.If you're not located near any drivers, it may be difficult to find a rideshare, but we'll see what we can do.We expect most of our applicants to be based in the Pacific Northwest, but we welcome folks from everywhere! If you're flying in, it's about 1.5 hours drive from Seatac airport or 2 hours drive from Portland airport.
---
Is food provided?
Food isn't provided by the organizers -- instead, we'll be making food together and feeding each other. We think it'll be an amazing way to build community, make connection over food, and to practice our values.We'll ask folks to organize with each other to make meals -- for a few people or a lot of people. We'll have a system where you can arrange to use our big commercial cafeteria kitchen and find others to cook with you. We like to have vegan food as much as we can, and ask folks to keep in mind various food restrictions and orientations around food from different cultures, backgrounds, neurodivergence, difficulties around eating, etc.We'll have more info on this system for those who are accepted!We'll also have a good variety of snacks and small meals on hand, and staples like hot rice for quick meals. There will be a large microwave. You're also very very welcome to bring your own food, camp stoves, etc, and share with others. There are also plenty of restaurants and grocery stores not too far away. Nobody will go hungry if you let the community know your needs!There is drinkable water available, and we should have hot water at most times!
---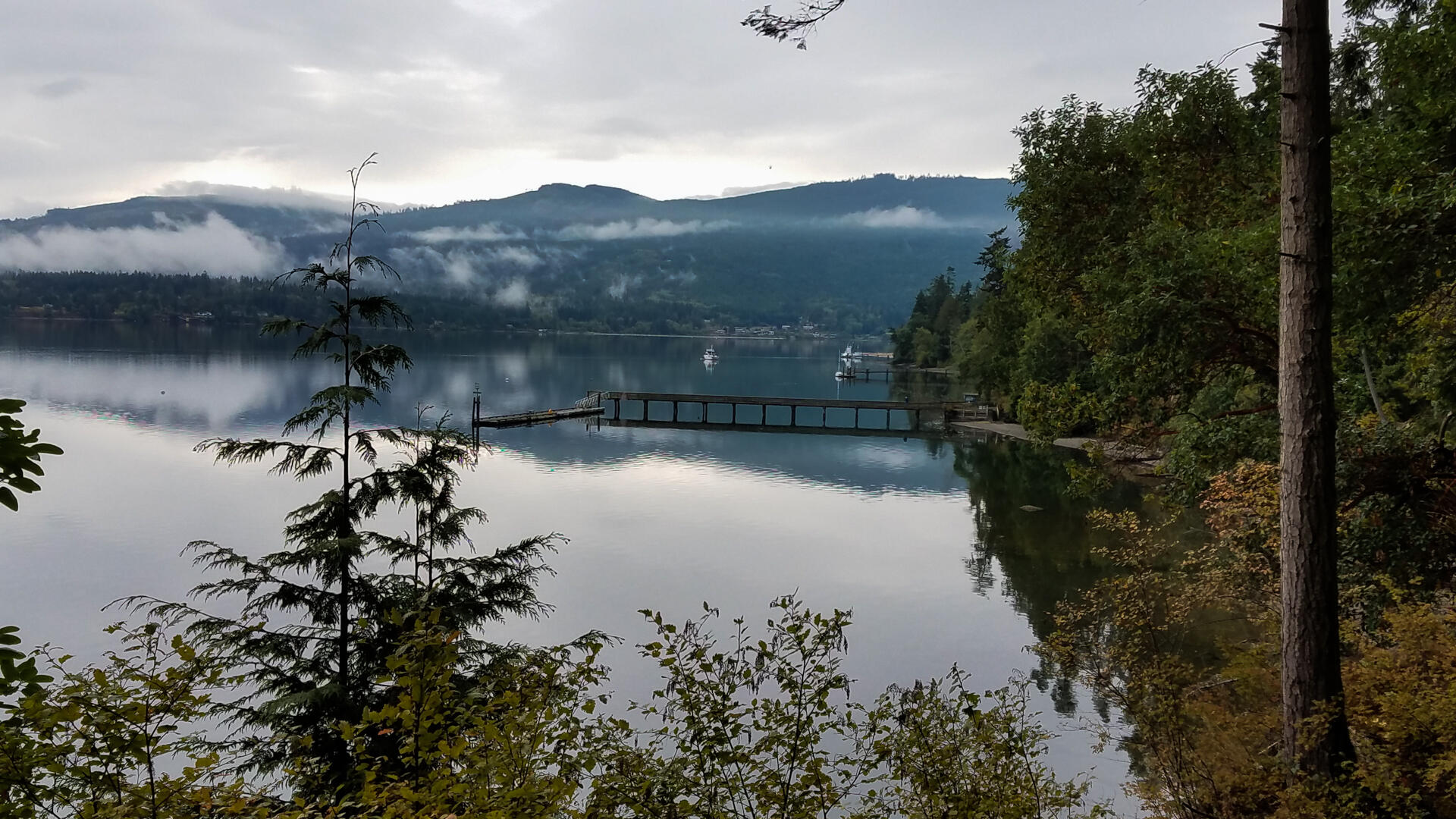 ---
I've been to or am going to Trans Camp, can I come here too?
Yes, you are very welcome to apply!Due to the BIPOC-centered community-growing spirit of the space, we try to treat returnees and friends-of-returnees the same as any other applicants, so returning or knowing someone doesn't necessarily mean you'll have better chances of being accepted.
---
Is Trans Land accessible?
"Accessible" depends on a person's needs of course, and we recognize it's impossible for a space to be 100% accessible -- particularly considering some accessibility needs conflict with each other.Our space is considered "ADA Accessible" by the land management and there is one ADA accessible cabin. There are large grass fields, some with slight elevation, that have varying accessibility. The entrance to our swimming area requires a natural step into the water.Please contact us with any specific accessibility questions, and/or include any accessibility requests in your application!
---
What about COVID?
We ask everyone to take a COVID test within 48 hours before arrival to Trans Land, and then take another COVID test upon arrival. We'll have COVID tests on site and will work as community to provide tests for those who need them before arrival.Most of our space is outdoors, except the cabins, cafeteria/kitchen, and restroom buildings. Folks who don't wish to stay in a cabin with others can stay in tent (either bring your own or we can provide aid if needed).You're welcome to wear masks throughout camp, especially when close to others. We encourage folks to distance whenever you can. We'll have some masks available.Folks can come and go from camp and may go to public spaces (such as restaurants) during camp. We highly encourage you to wear masks when you're indoors outside of camp, to stay away from crowds, and to eat outdoors whenever you can.Let's keep each other safe! <3
---

---
What about wildfire smoke? :(
Unfortunately, it's a real possibility. We don't know at this time. We know it may make Trans Land inaccessible for some folks.Most of Trans Land is outdoors, except the cabins, bathroom, and cafeteria, so there will be limited spots to avoid wildfire smoke if it's there. Keeping our few indoor areas very-well-air-purified is honestly probably unrealistic, unfortunately, even for our sleeping areas -- but we'll do what we can. Masks will probably be the strongest protection.We do find that natural areas around forests do have a natural filtering effect for the smoke, but it's just unknown how well that might help at Trans Land.We'll probably keep Trans Land going even if there's wildfire smoke. We'll keep in touch with accepted folks with any changes. It's of course OK to drop out for safety.
---
Can my dog (or other nonhuman animal friend) come?
No, except service animals (no ESA). :(
---
Can my cis partner/friend come?
No.
---
Will there be cell service?
There is very spotty cell phone service at the site. There is reliable service a short drive away.
---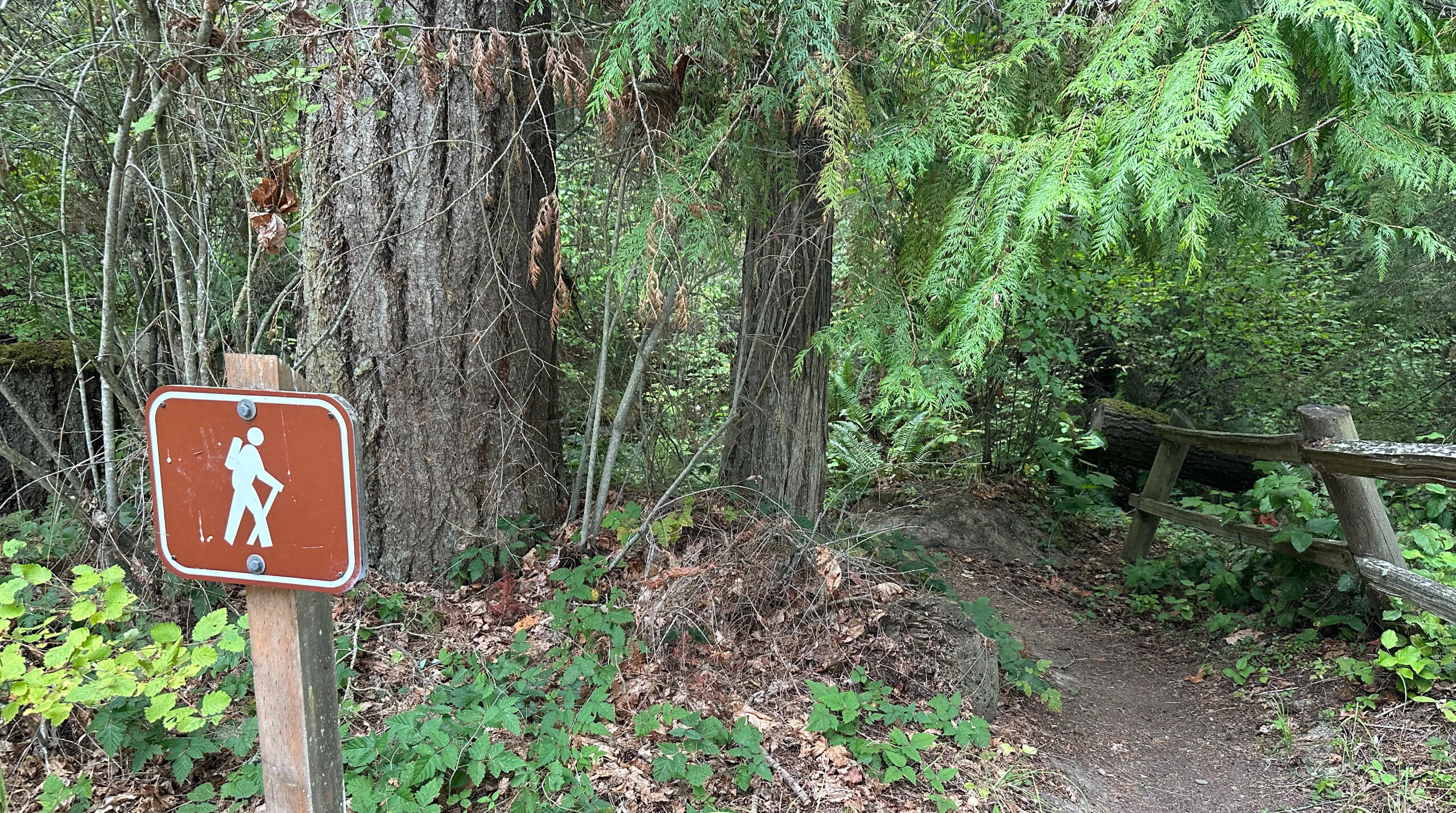 ---
Can I get supplies nearby?
Yes! There are small mini-marts about 3 miles away, and the town of Olympia is about 10 miles away.
---
Will there be substances?
This is not a sober event, but you are very welcome to be sober if you choose! Please be respectful of others, of course, and understand folks have different relationships to substances and sobriety.Please keep yourself and each other safe. Don't wander off trails, be very careful around fires, be very very careful around water, and just be safe & cool in general.
---
What about safety?
The organizers don't take responsibility for attendees' safety. We'll be in nature and nature has hazards. That said, we want to create an environment where we keep each other safe. There are first aid kits and we encourage folks to bring their own safety supplies. Please be particularly careful and safe with vehicles, in the kitchen, and around the water.
---
Who are you??
We're a BIPOC-majority group of trans & nonbinary folks, mostly based in/around Seattle! We're all former attendees of Trans Camp and came together to organize this awesome event. We include Jerika Che, Bel Quiaoit, Benny Ilac, Riley Mayer, Izzy Tongedahl, Tansy Huang, Noah Lobkov, and Ethan Cao. <3We organize as Seattle Trans Joy, and have organized other things such as Trans Camp, Seattle Trans Picnic, Seattle Trans Beachday, and Transoween.
---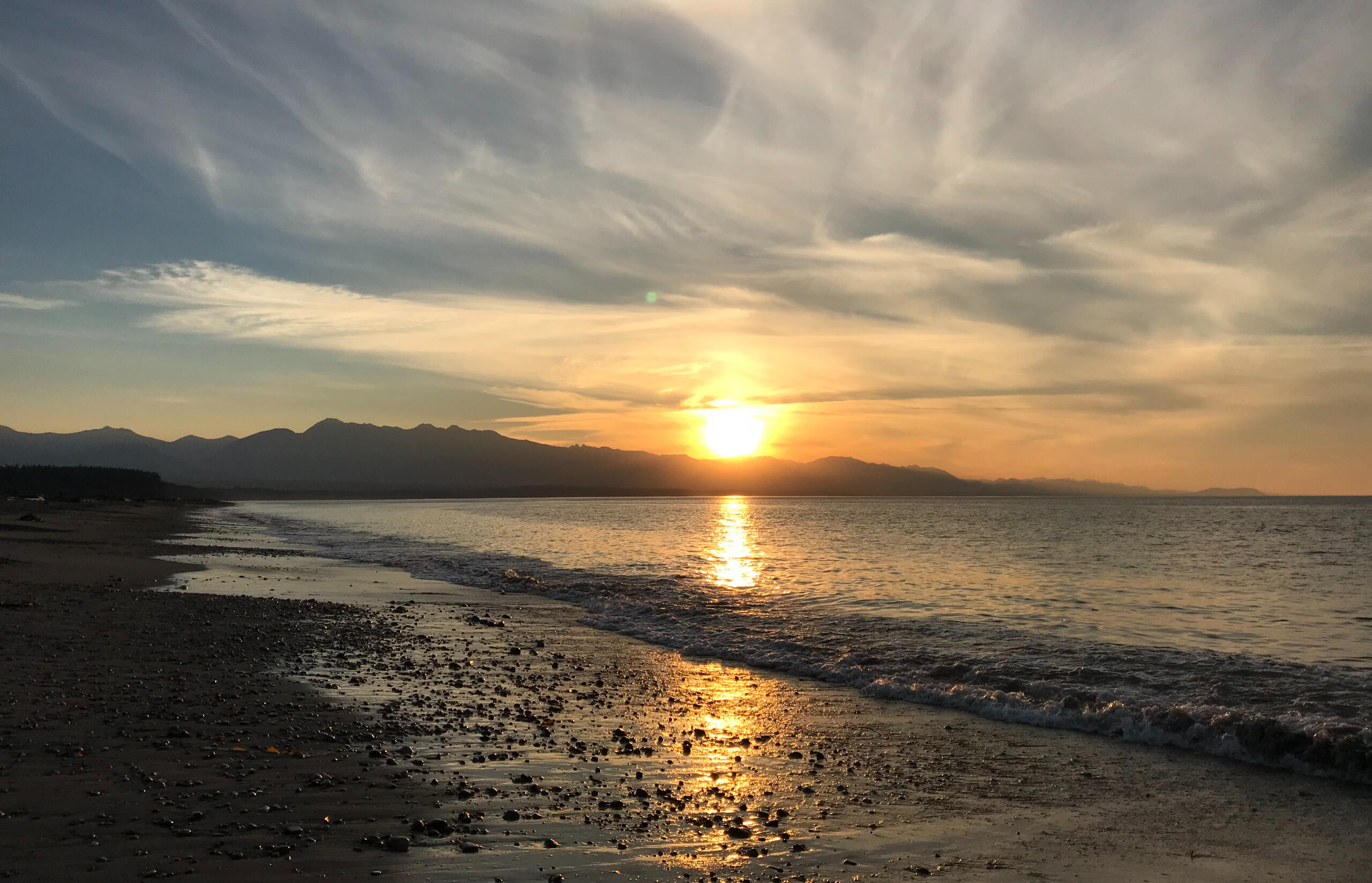 ---
What should I bring?
You'll need to bring everything you'll need to live for a week at Trans Land. That includes clothes, meds, and toiletries.If you're staying in a cabin, you'll need a pillow and sheet/blanket or sleeping bag. We recommend a second sheet or tapestry to hang up for privacy.If you're staying in a tent, you'll need a tent, sleeping bag/blanket, pillow, and recommend a pad to sleep on top of.We can provide aid for these items if you're unable to get them! You can flag what you need in the application.We'll send out a larger recommended "packing list" for attendees as a guide.We highly encourage you to bring your passions to share with folks, whether that be art, games, media, costumes, or whatever else!We also highly encourage you to bring food to share and/or prepare with others. There are several grocery stores within 10-15 miles for fresh ingredients.
---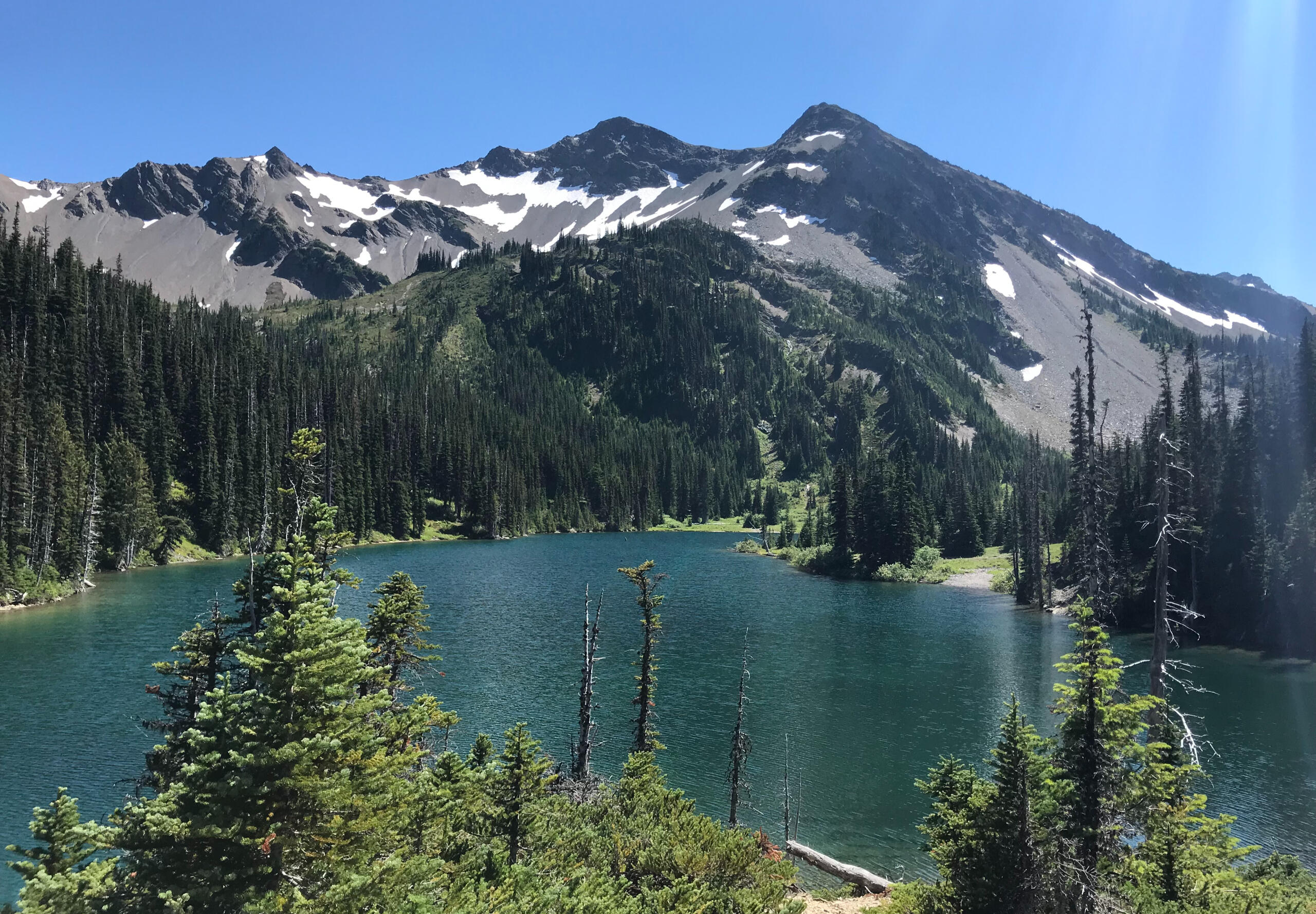 ---
I have another question (or request)!
Please feel free to e-mail the lead organizer jerika.che@gmail.com or DM seattletransjoy on Instagram!
---
---
Our e-mail list
---
We'll send you e-mails about this and other upcoming events. We'll try not to send too many. <3